Works in Progress
A sneak peek at these new original sculptures in progress by Kim Chavez:
Coming soon a new edition to the Red Winged Black Bird is multiple birds in an interesting setting; here is a view of the current edition–check back for photos of the newest edition once it is completed!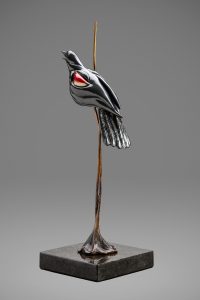 Back to her whimsical inspiration, Kim is creating bunnies in a boat this time!
Kim in working on a new owl–a first for her!